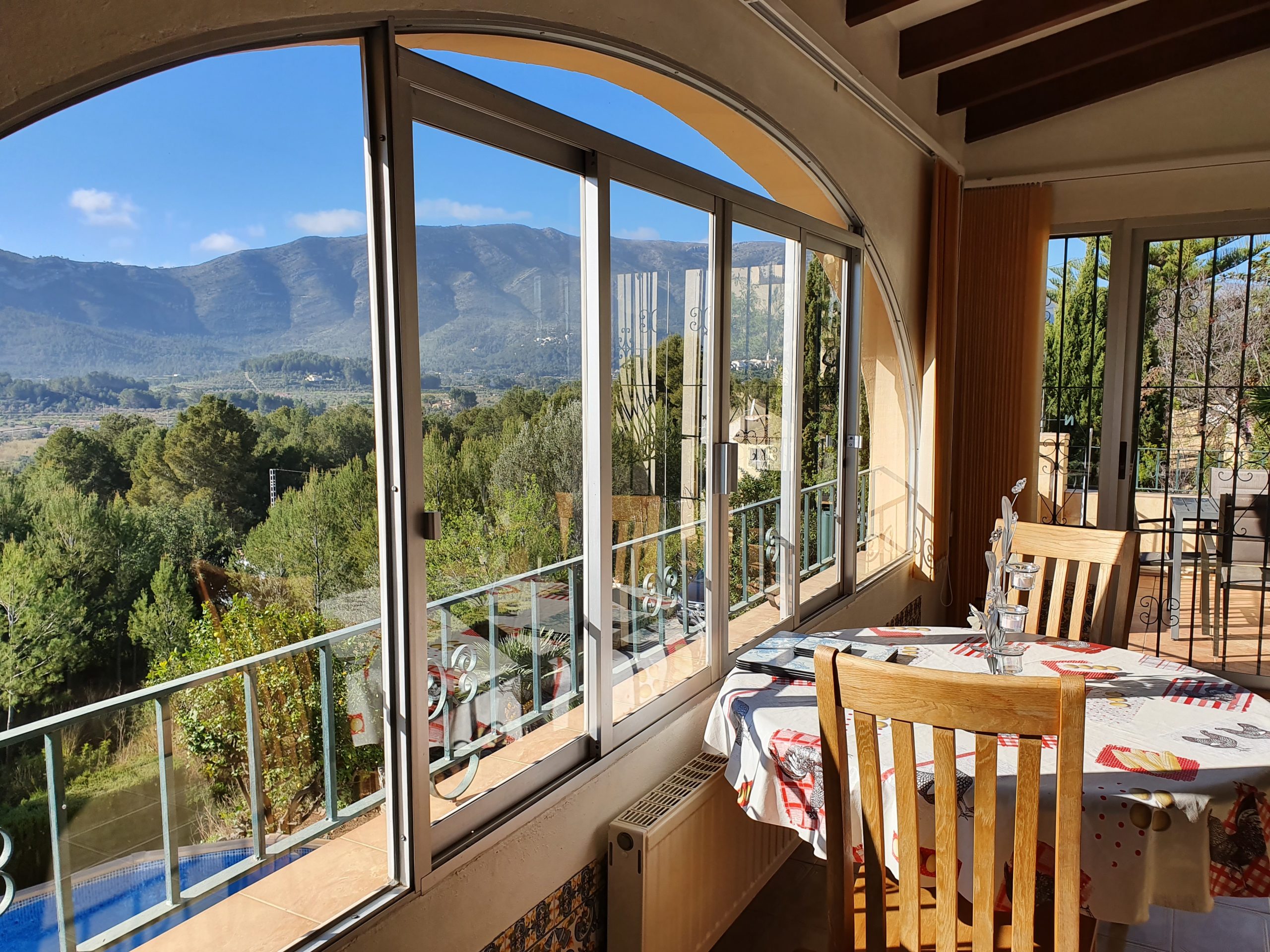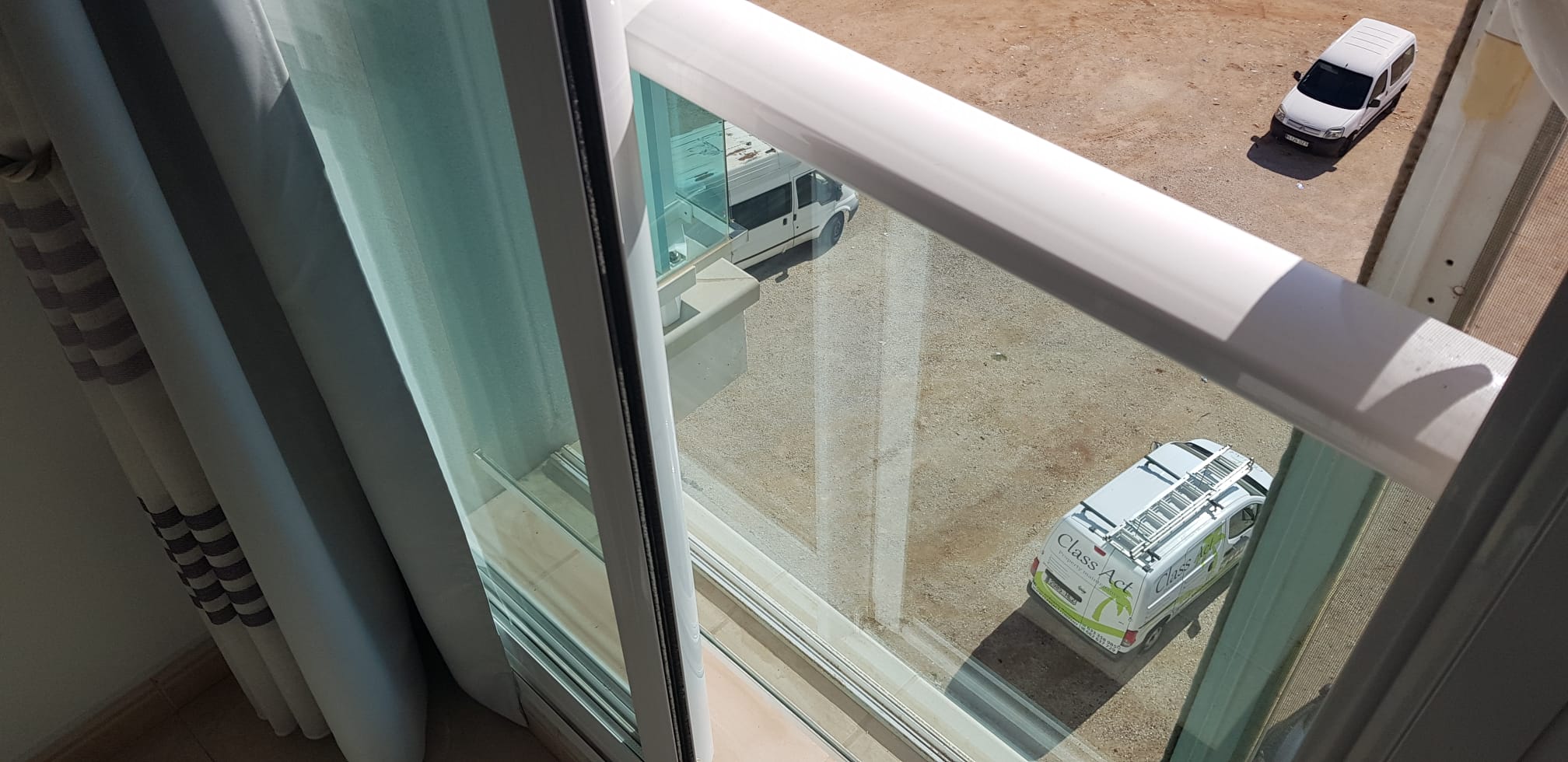 Our team of window cleaners are well established in the Marina Alta. With rounds covering a large area, you may have seen them already! Using tried and tested equipment, with the best cleaning products, you will be amazed how clean your windows will be.
We use traditional window cleaning techniques on all our windows, inside and out. We specialise in all types of windows commercial and residential. We have large commercial rounds in Gata de Gorgos, Jalon, Javea and Moraira. With steadily growing rounds in many other Marina Alta towns. So, if you're opening a new business or want a clean professional look to the outside of your shop or office, don't hesitate to give us a call. All our business quotes are no obligation and free. You have nothing to lose.
Many of our residential clients have been using our window cleaning services for many years, month in, month out and are always left with a smile on their faces. Our services are tailored to your needs though, so don't think you will ever be tied into something you may not be able to afford or may even not want or need in the future – there are no contracts and no obligations! If you want your windows cleaned weekly or yearly, we will gladly fit you into our schedule and if the time comes that you want to stop, for any reason, then that decision is entirely yours.
Have you had new windows put in and they're covered in silicone? Had the builders in, have they left marks all over your glass? Call us in and we can give you a quote to clean all hard to remove substances from your windows. Paint spots, concrete, plaster, silicone etc. we can remove it all to make your windows look new again.